About us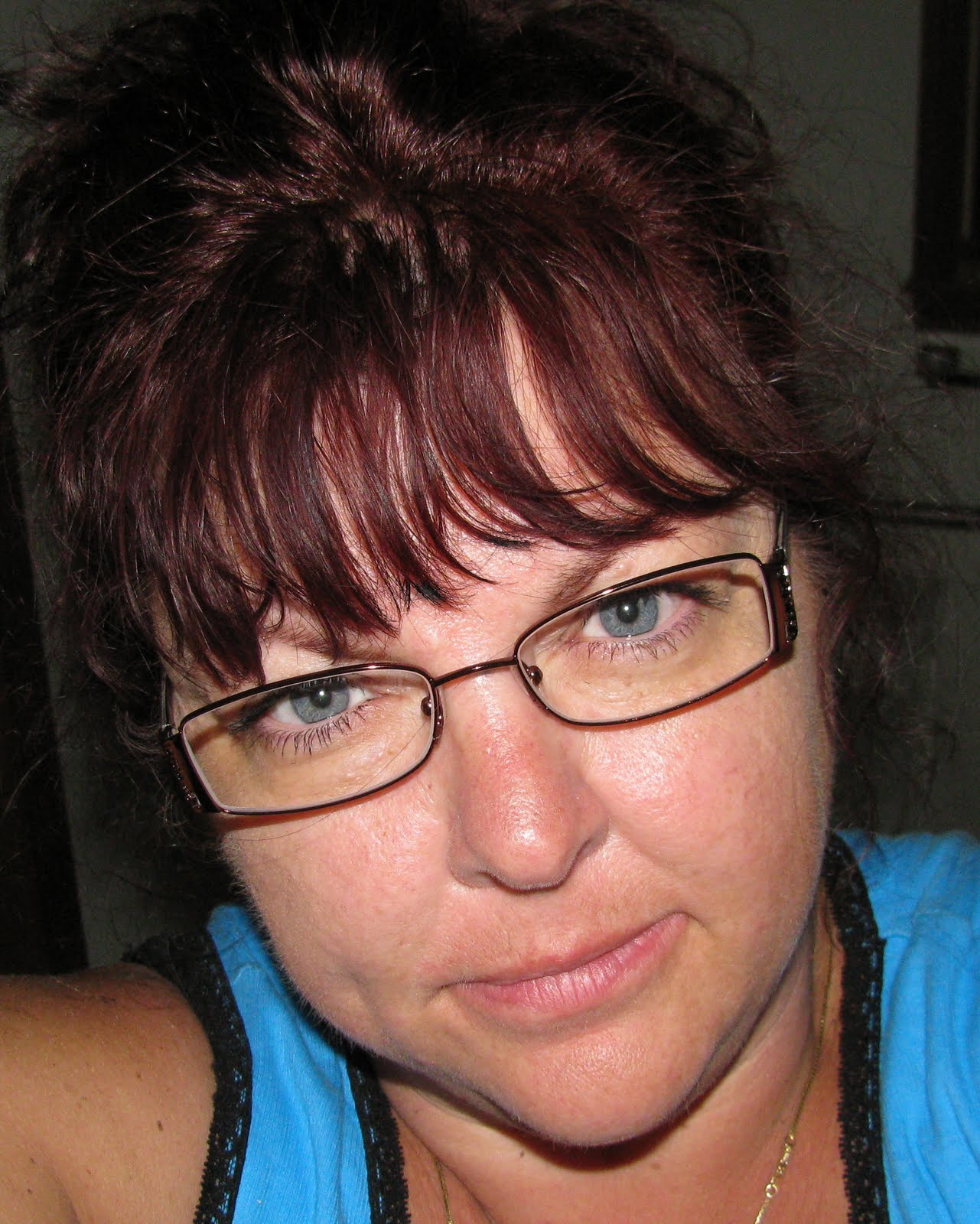 Elizabeth Bighorse, CEO of Moodswings Inc. began teaching crafts in her garage at the age of 12 to neighborhood kids. Always one to find creative ways to earn extra money when needed, her employment journey has lead her through numerous endeavors. Bighorse opened her first retail store in 1996, at the age of 30, and sold it six years later. In 2001, while working as an independent sales representative for Park Avenue Agents in Seattle, she earned numerous awards in the gift and publishing arena for sales excellence. Bighorse never stops thinking about new business concepts and product ideas and says she can see opportunity in almost everything around her.
In the spring of 2003, Bighorse ran into an acquaintance at a coffee house while completing design work on a new retail store. The two discovered they shared nearly the same idea for an ecommerce and brick and mortar business, focusing on gifts and apparel with an urban flare. Several business plan meetings later, Patty Dreyer became CFO of Moodswings Inc. Dreyer, a native of Los Angeles, moved her family to the Pacific Northwest in 1993 from California, however never lost her love for the LA fashion scene. Utilizing her degree in the technology field, Dreyer owned and operated a successful apparel business using eBay.com and at the same time home schooling her two young children.
In late summer of 2003, answering a need in their small bedroom community of Maple Valley, Washington, the two, together with their amazing young squad of employees opened the retail clothing and gift store specifically focusing their niche on rockabilly, tattoo, urban and alternative lifestyle gifts and clothing. The pair's business plan, counted on Patty's experience in the fashion industry and education in technology, as well as Elizabeth's experience in the gift markets and web design, to create the essential online success necessary to fund the ecommerce division-and it worked.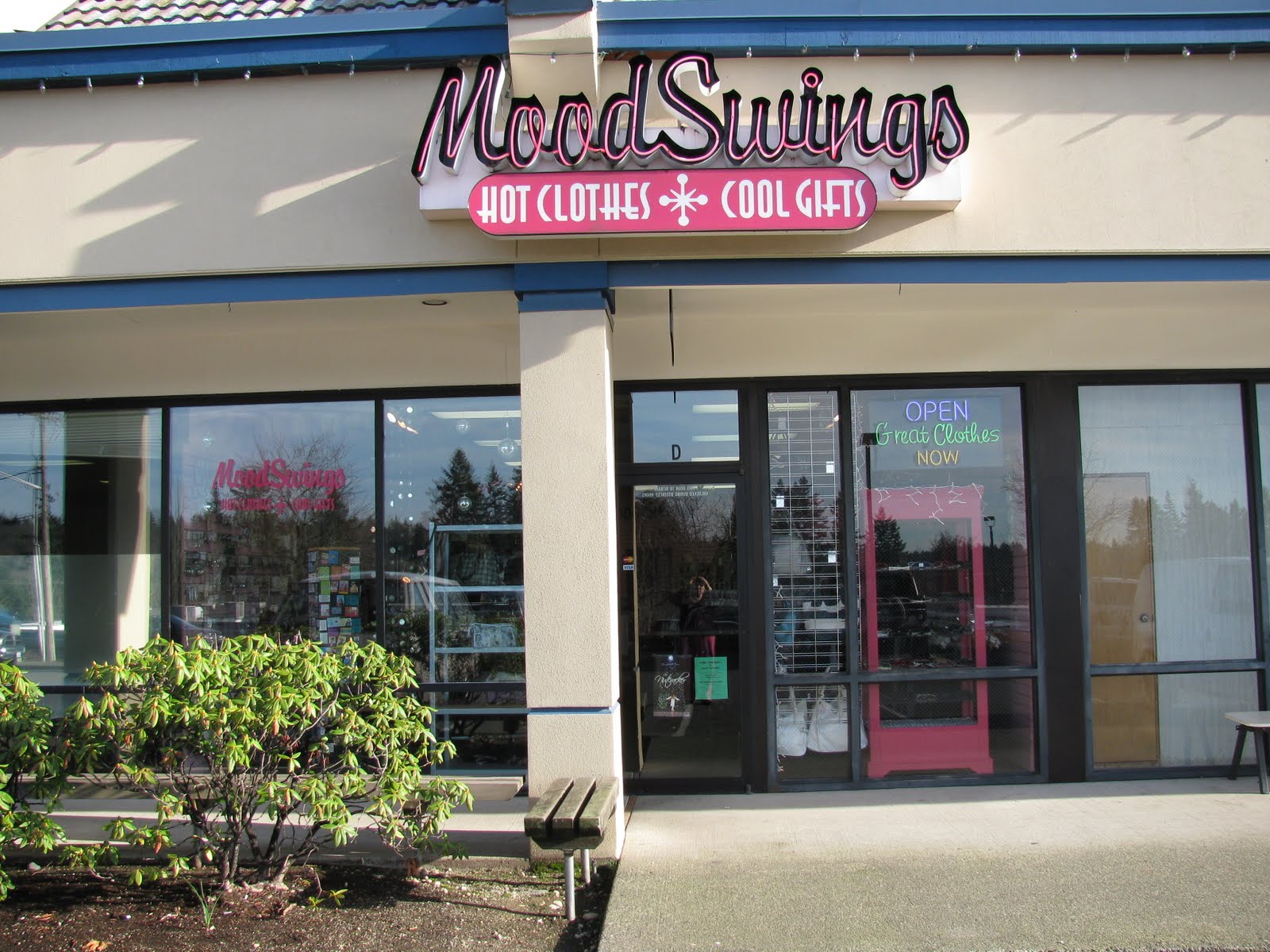 While simultaneously operating the retail store, the pair pushed forward and produced a steady pattern of double-digit growth yearly using eBay and their domain, as their main sales channel. Amazon welcomed Moodswings Inc. as a Preferred Partner seller in spring of 2007. By 2008, the ecommerce division had grown to the point that it required a warehouse; additional staffing and a decision had to made where to focus the corporation's direction. The partner's decision to devote all of the company's resources toward online sale growth has not disappointed. Moodswings Inc.'s products are now found on moodswingsonthenet.com, eBay Store, Canadian eBay Store, Australian eBay Store, London eBay Store, Amazon.com, and many other shopping channels, shipping worldwide.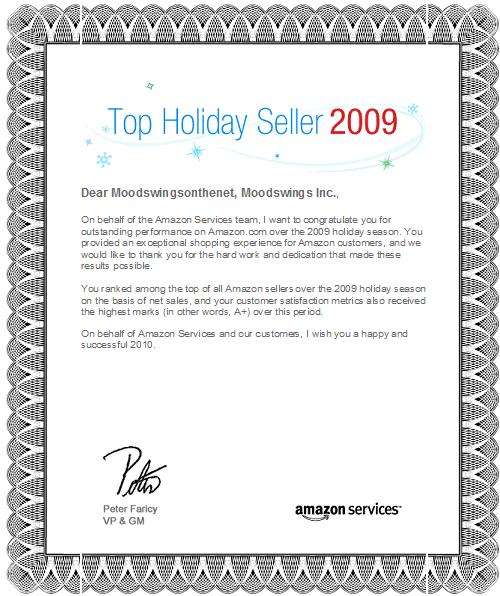 The company and partners have been recognized in the industry and enjoyed local and national press and media attention. Moodswings Inc.'s charity work includes donating over 800 pairs of shoes for hurricane Katrina relief. (Credit & thanks to World Vision for transporting the shoes to Louisiana.) Moodswings Inc. continues to support numerous educational activities through many organizations primarily focusing on local areas of need.
Sharing the joys of "self employment" with Bighorse and Dreyer are: a team of incredible employees, two husbands (one each), six children, two dogs, four cats. They are very thankful to a wide host of friends who at one time or another answered the cry for help.
When spelling or saying "Moodswings Inc.", or "moodswingsonthenet.com", the questions, "Why the name Moodswings?" seems to surface. Chosen to appeal to women of all ages, and to provide the company the ability to evolve and change without changing names. The name is also indicative of both of the business partner's trademark, tongue-in-cheek sassy sense of humor and attitudes.
Both owners can be reached through moodswingsonthenet@comcast.net or by phone at 425.413.8554 Sales representatives and prospective vendors may send samples and catalogs to: Moodswings Inc. PO Box 287 Maple Valley, WA 98038